Special Circumstances Private Sessions
---
Extraordinary times like we've never seen before call for extraordinary measure and responses. With that in mind, I have made the decision to return from my sabbatical to be of immediate service during these times of great change..
Personal Virtual Support is Available!
If you're feeling like you could really use some additional support in stress-relief, grounding, centering, and balancing on all levels, for a limited time (the next month or two to help get you through a time that you might find challenging you to your core), I'm opening up some 30-minute balancing/healing sessions.
I'm in a super solid, wonderful place to support you by way of individual virtual sessions. I'm happy to serve in this way during these times of rapid personal growth and transitions.
Sessions may include intuitive life wisdom for your journey, meditative practice, breathwork, movement, chanting/singing, and literally any other tool I can pull out of my vast healing repertoire that is always perfect for the journey.
As an adept, heart-centered healer, meditation guide, and mindfulness expert, I am at ease in leading you to navigate the seas of loss, radical shock, and change to rise from the ashes to be a stronger, better version of yourself than you've ever imagined was possible. You deserve smooth sailing through even the toughest of conditions.
I truly get how to survive oneself and one's own messy, well-intended, but overworking cuckoo mind. I get what it takes to emerge from a massive kundalini awakening, ego collapse, and relentless "Dark Night of the Soul" to be happier, more peaceful, and integrated than ever before. I know what it's like to come out the other side of health-induced depression, panic attacks, and chronic illness.
I know the journey from "I don't want to be in the body on the planet anymore" to awakening into the light of consciousness to say, "What a gift every breath and day is, and I am so glad to be here. Every day, every breath is A Reason to Live."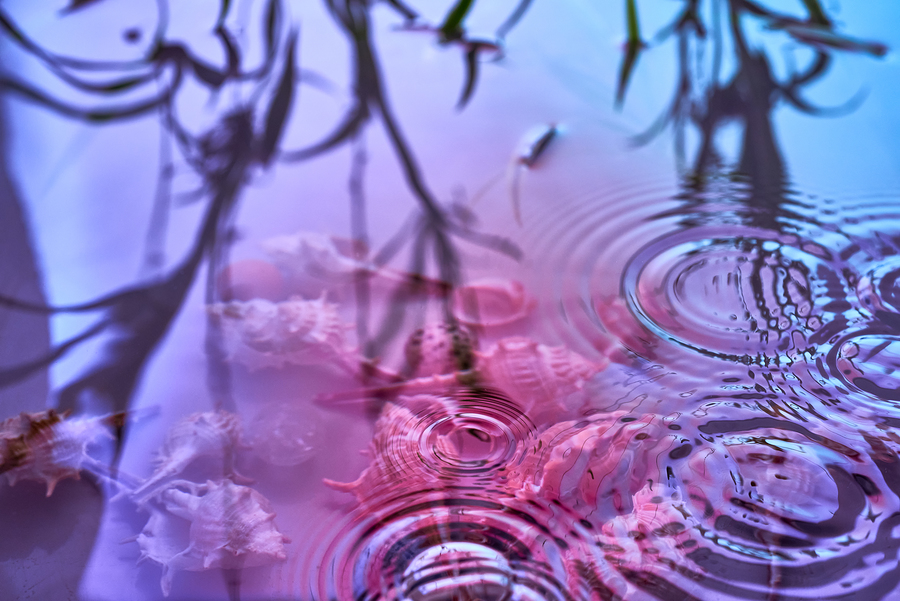 Our time together can assist you with:
Stress-relief (always great for the immune-system, and regulating the heart and breath rates)
Relaxation for physical and emotional well-being
Inner peace - how to be in harmony with life vs. in conflict with it
Boosting up your self-love so you have more resources available for yourself and others
Building a new and better relationship with your mind and the thoughts or fears that come and go
Relaxing the body and allowing it to be strong and have all available healing resources
Reducing the mind chatter and releasing yourself from the grip of fear, overwhelm, or hopelessness
Helping you move through all that comes up in the depths of isolation, boredom, or uncertainty
The chance to work together to further anchor the goodness and light you already have going on so you can maintain it on a more regular basis no matter what is happening in the world

A 30-minute session would regularly be at the $111 rate, but are now being offered during these crazy pants times for $85, plus you will receive a relaxing audio meditation as additional home support afterward.
---
Frequently Asked Questions
Q: How do I schedule my 30-minute session with Julie Dittmar?
A: Please click the "Book Your Session" button above to pay to request your session time. Payment is due in full and in advance.
Once payment has been received, you will be contacted within 24 hours by email (be sure to check the email address you paid with!) to schedule a time that works for you. You will then be provided with all the call-in details.
Q: Where does the session take place?
A: Sessions are conducted by Zoom. Please ensure you have a private, quiet, uninterrupted space for the entire duration of the session.
Q: Do I call you, or do you call me?
A: Please join the Zoom call at the time of your session. You will be provided with the online link in advance. Please be on time for your session. We know you're excited to meet, but sessions do not start any earlier than your scheduled time.
If you know there is a chance that you may be late, please Contact us in advance by email at the office to see if the day's schedule can accommodate a change. If you call in later than 15 minutes after your scheduled start time your session will then need to be rescheduled to the next available time slot.
Q: What is your cancellation policy or rescheduling policy for emergencies?
A: Sessions may be rescheduled one time to accommodate unforeseen circumstances, but any sessions cancelled or missed with less than 24 hours' notice will be forfeited. Given the fast-changing life circumstances so many are experiencing, of course there is understanding and flexibility in this as needed.
Q: Do you provide an audio/video recording of the session?
A: We do not provide a recording. It's recommended to remain open to allowing the moment to just unfold as it will, and trust you will retain whatever you receive, and that it will support your greatest soul's evolution. You're welcome to take notes or to record the session on your end. However, being in the moment, fully present, and ready to absorb mentally, emotionally, physically, spiritually, viscerally, and cellularly is really the best way to move through the experience. Let the waves wash over and through your entire being and consciousness.

Q: Do you provide refunds?
A: All sessions serve your heart's greatest passions and your willingness to be present for whatever gifts of expansion that personal growth are here to provide you. To best honor your deepest commitment to yourself and your journey, sessions are non-refundable. So please follow your heart and your own guidance before booking your session to ensure this is truly what your heart and soul align with and are feeling the most excited about right now. Let Spirit dance in your life to reveal life's true perfection.

If you're not able to make your session, you have the option to transfer your session to someone else. Please Contact our office to change your session to their name and email address.
Q: Do you offer a package of sessions so that I can have multiple meeting times?
A: Not at this time. I am offering one session per person at the moment. These healing sessions are being opened up temporaily for just a couple of months to assist those who would most like to have support through the current world crisis and rapid transformational times.
---
What Others Are Saying About Experiencing Julie Dittmar: